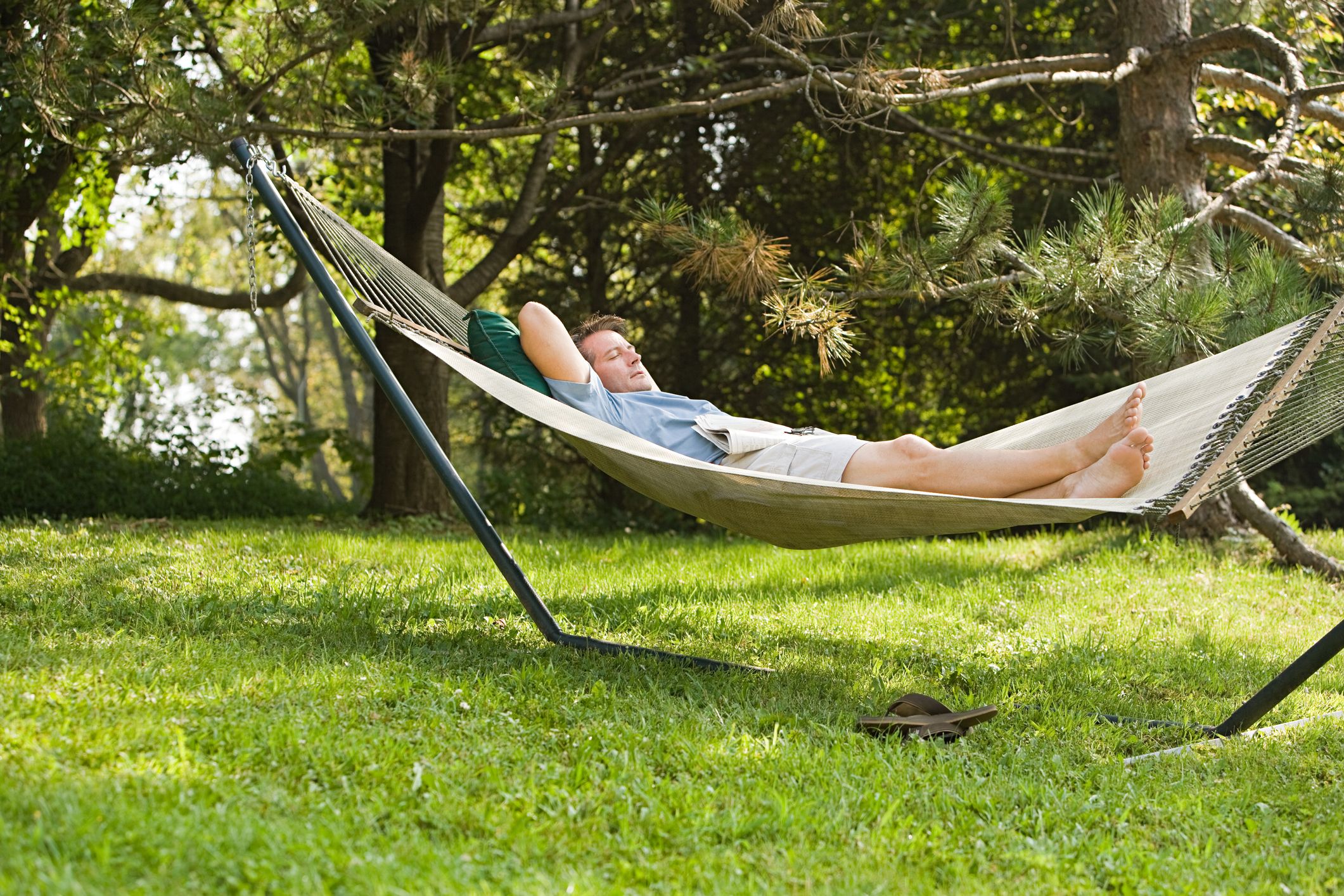 Hanging in the breeze without a care in the world.
As my drink perspires from all the hard work we are doing,
My mind wanders the cosmos.
Making connections that James Burke would be proud of.  (Look him up.)
Only the rustling of leaves and birds doing actual tweets break the reverie.
Can this solace last forever?
Kidding.  Child number two flops onto me, dumping us both onto the ground.
Image: hips.hearstapps.com/hmg-prod.s3.amazonaws.com/images/man-in-a-hammock-royalty-free-image-1585747957.jpg